---
Garage Door Installation Daytona Beach
Are you a do it yourselfer? We greatly appreciate people's drive and determination to do things themselves and save money. We are the same way! However there are some things that should be left to trained professionals- like garage door installation. Not only because they would take you a lot longer time but there is a level of training and safety concerns when performing garage door installation. The average overhead garage door weighs over 400 pounds and has tons of moving parts. Multiple panels and braces, seemingly hundreds of screws, bolts and also tracks that have to be fitted precisely. The garage door has to be balanced and the new overhead garage door springs have to be wound for tension which is extremely dangerous.
The list of reasons to hire a qualified professional for garage door installation in Daytona Beach is long. We applaud your intentions and interest in attempting a task such as this yourself.
All of our work is 100% guaranteed and our garage doors come with a lifetime warranty. Our prices on garage doors and installation is very low and affordable. We always try to work with your budget so that you wont ever spend too much on your new garage door. There are many options to choose from so we will help you get the garage door installation you need.
A good number of our garage door installation jobs are from people who buy their garage door from somewhere else. We can do that too. We install garage doors of all kinds. We do however recommend that you buy our brand name garage doors so that we can provide the full 100% warranty that will last. Our doors are the best in the industry and are probably cheaper than the ones you can buy at stores like home depot.
We hope that you will call us today for Daytona Beach's #1 garage door installation experts. Thank you.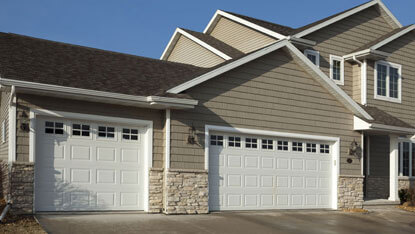 Our Services